Semantics Analytics
You can use WordLift to create an entity-based Web Analytics Dashboard using Google Data Studio and traffic data from Google Analytics.
How to configure Semantics Analytics​
Step One​
Copy the Web Analytics Dashboard from here.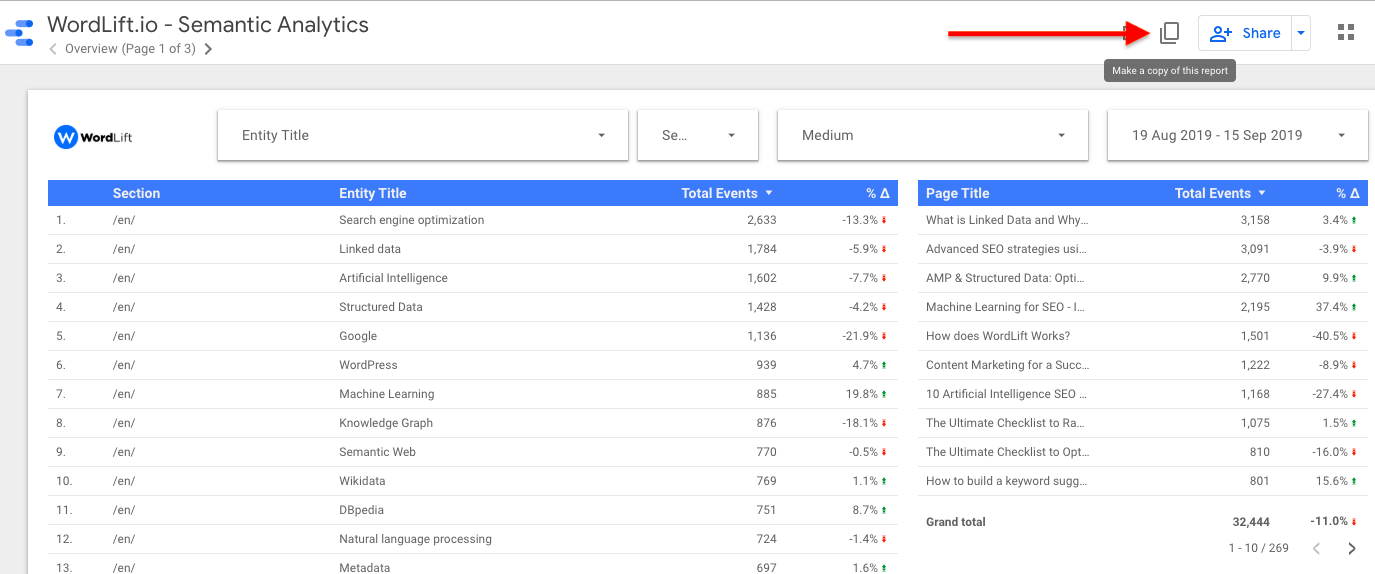 Step Two​
On the pop-up window select "create new data source".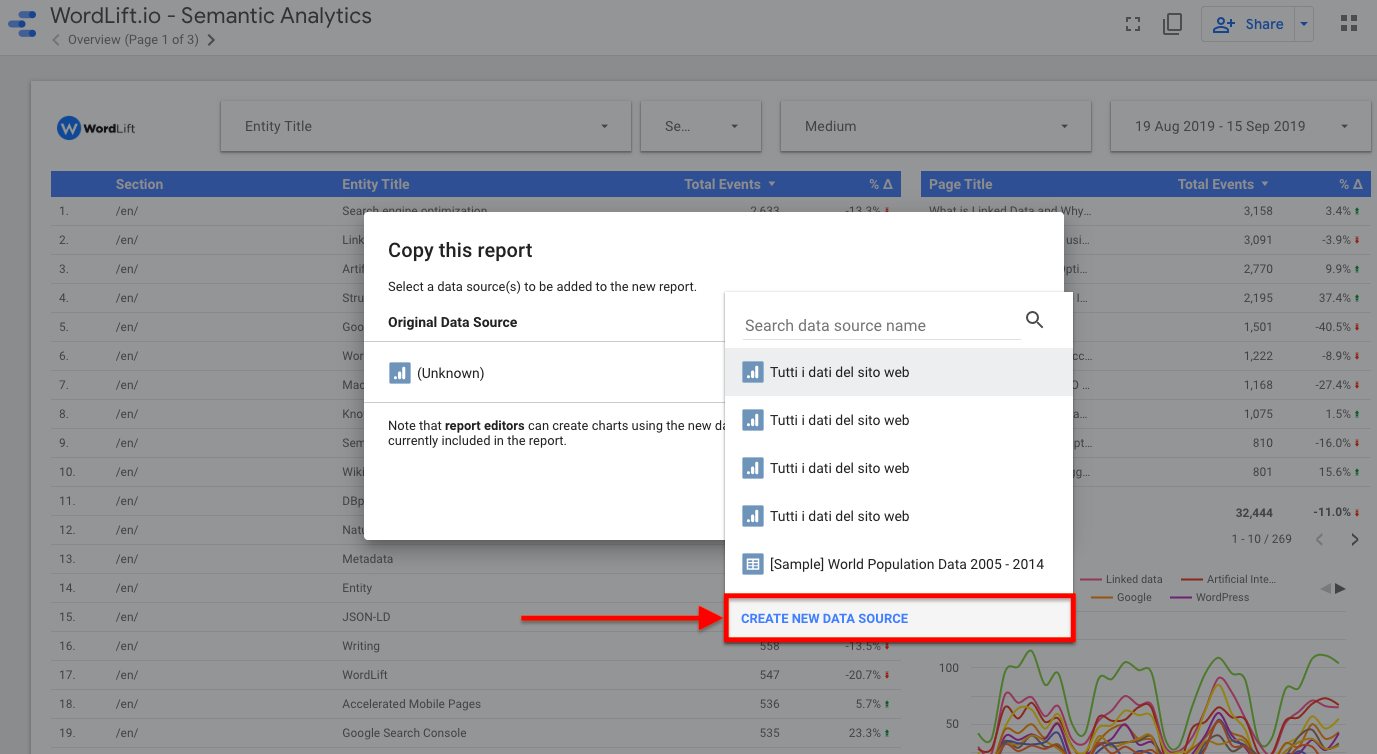 Step Three​
Click on "select" under Google Analytics.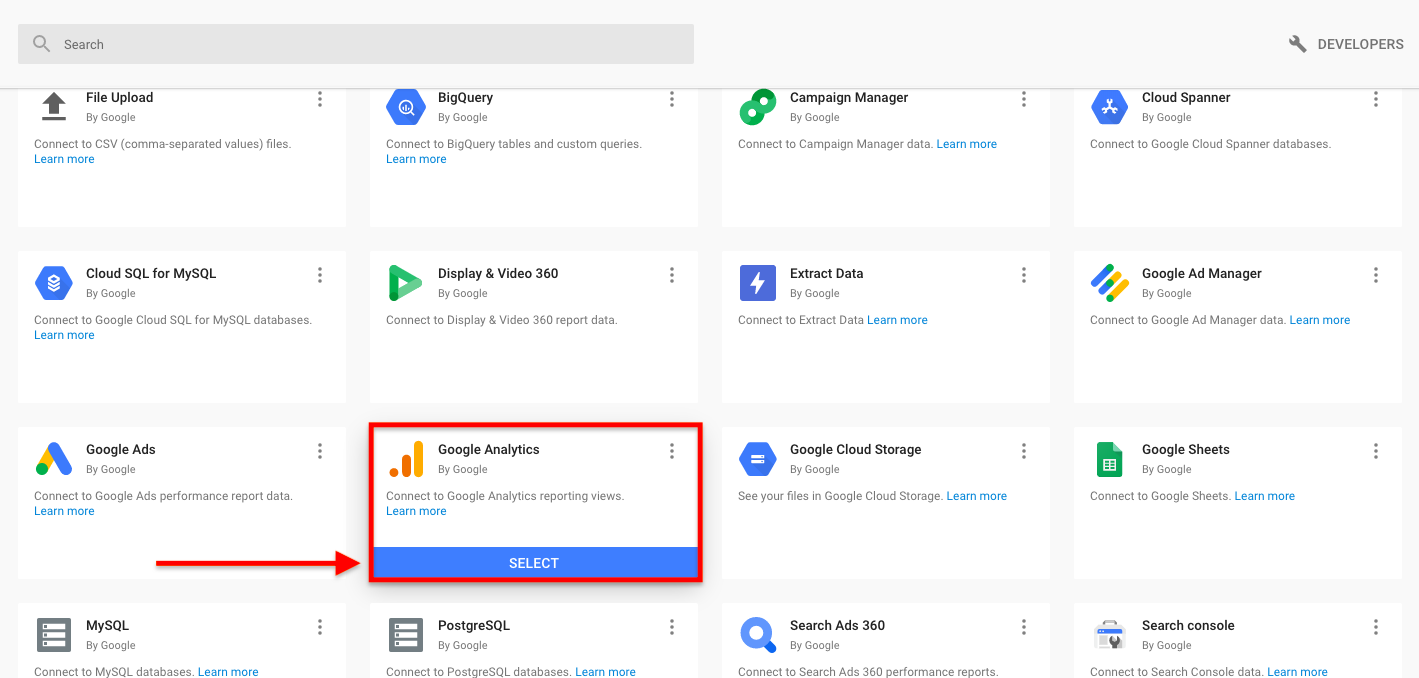 Step Four​
You will see a list of your current sites associated with your Google Analytics. Select the one you want to connect.

Step Five​
Go to the top right and click on "connect".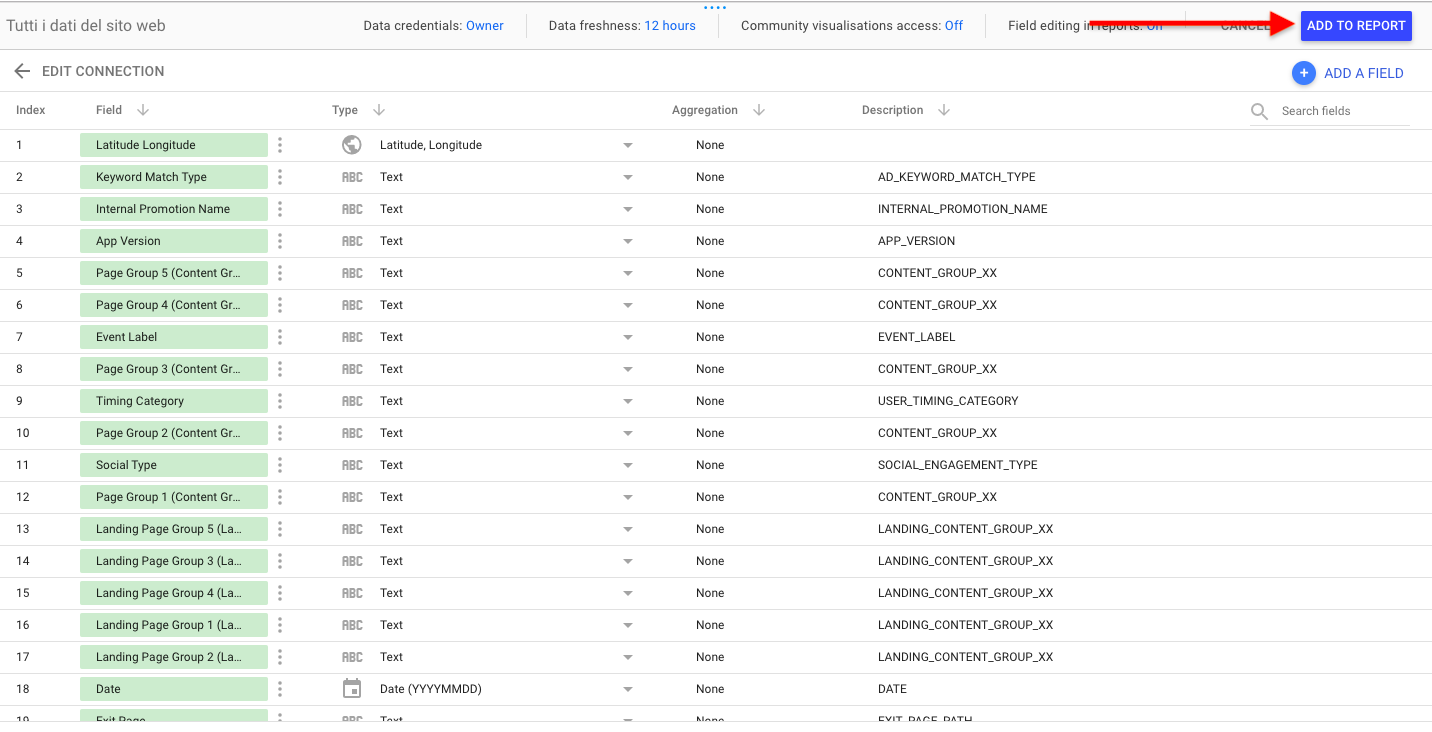 Step Six​
Go to the top right and click on "add to report".

Step Seven​
On the pop-up window click on "copy report".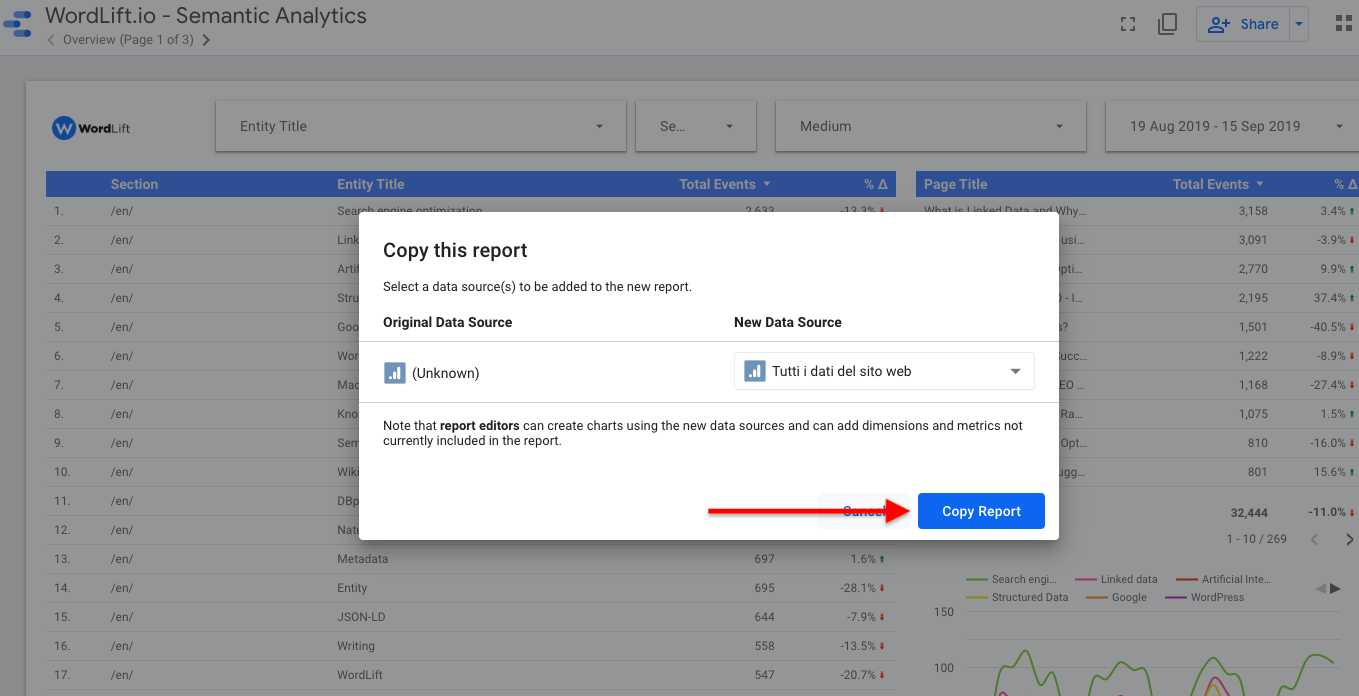 That's it!
You will see showing up your Semantic Analytics visualization with the semantic data WordLift is sending to it. Read this article on our blog (Web Analytics Dashboard) to learn more about it.